Making the political sausage
From the late 1980s into the early 1990s, I served in senior communications roles for Georgia Secretary of State Max Cleland and later Gov. Zell Miller. Both were Democrats who both later served in our U.S. Senate, during which I did some additional work for them.
In those years, the Georgia GOP could hold a state party caucus in a phone booth, and have room to spare. The GOP of that era was focused on smaller government, bringing transparency and sunshine laws into state government and local control. The long-dominant Democratic Party of Georgia had a near monopoly, from city halls and courthouses to the statehouse, and their party platform was the near polar opposite.
Eventually I became a proud foot soldier on the team building out Georgia's two-party infrastructure, helping to deliver big GOP wins, first statewide, and then in Georgia's congressional delegation. Then in 2002, following an upset victory for governor by state Sen. Sonny Perdue (R-Bonaire), Georgia's political poles and the powers in control began to switch places.
What a difference a couple of decades at the wheel can make. Many in Georgia's GOP leadership today, elected and appointed, remain servant leaders, statesmen and even consensus builders — but the moral high ground the party once held seems to be melting faster under their feet than Georgia red clay during a heavy spring thunderstorm.
DeKalb County is one of Georgia's most populous. A majority of DeKalb's residents are minorities and its elected leaders are predominantly Democrats. Divisions within the county as well as DeKalb's legislative delegation have made it much less the force that it once was at the state level.
Enter the Georgia state house Governmental Affairs Committee, which oversees legislation related to the operations and structure of cities, counties and state government. Cities and counties are subordinate creations of the state. During long-time Georgia Democratic Party and originally GOP control, the legislative delegation of each county largely controlled local legislation on statutes which impacted only their county, such as the creation of a new city. DeKalb County currently has 14 cities, 4 of those created by local ballot referendums since 2010 and since the rules were changed. The GOP's legislative leadership determined that those polar ice caps of local versus state control needed some melting and statewide meddling, so they made the creation of a new city a matter of state legislative control.
Late in February, the House Governmental Affairs Committee took up, and passed out for consideration by the full House, two bills which all but spat in the face of local control, as well as DeKalb County's voters and citizens. The first, sponsored by freshman member Rep. Meagan Hansen (R-Dunwoody) would abolish the office of DeKalb CEO, effective at the end the current CEO's term. The bill was passed out of the Governmental Affairs Committee, without a heads up to DeKalb's current CEO, the legislative delegation, county commission or any public discussion or debate.
And then last week, without the benefit of the bill's sponsor in attendance, the Governmental Affairs Committee reviewed House Bill 644, which would allow a November referendum on the establishment of Georgia's second largest city, the proposed municipality of Greenhaven. Greenhaven would almost be larger than DeKalb's 14 other cities combined, with a population of 300,000 and covering more than 126 square miles.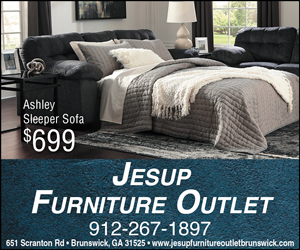 Before a hearing crowd of more than 100 citizens, lobbyists, voters and local elected officials from DeKalb, the Governmental Affairs Committee Chair, Rep. Ed Rynders (R-Albany),
oozed all the sincerity and unctuous charm of banker Theodore J. Mooney on the old "Lucy Show," before shifting into near constant condescension and contempt for his secretary and co-worker, Lucille Carmichael. Rynders delivered that full package, sans the mustache and eye-rolling, to his fellow Democratic committee member peers, as well as most any member of the public whose opinion seemed to vary from his own.
But an elected Republican from Albany has nothing to lose by being disrespectful of local elected officials and/or voters from metro Atlanta, right? And a committee chair's prerogative and preferences certainly outweigh one man, one vote, Georgia Sunshine laws and even the simple rules of common decency and etiquette, which we once expected from our leaders, don't they? Those political poles are shifting, as I suspect are the election year polls. Wise up, cut loose the a-holes and listen to the people again, or wind up back in the minority, and on the outside looking in. Your call of course. Take care Mr. Mooney.
communications strategist who began his career in
broadcasting and has worked